Please report any queries concerning the funding data grouped in the sections named "Externally Awarded" or "Internally Disbursed" (shown on the profile page) to your Research Finance Administrator. Your can find your Research Finance Administrator at
https://www.ucl.ac.uk/finance/research/rs-contacts.php
by entering your department
Please report any queries concerning the student data shown on the profile page to:
Email:
portico-services@ucl.ac.uk
Help Desk: http://www.ucl.ac.uk/ras/portico/helpdesk
5.14
Malet Place Eng. Building, UCL Mechanical Engineering
Torrington Place
London
Greater London
WC1E 7JE
Appointment
Lecturer in Imaging of Advanced Materials and Manufacturing
Dept of Mechanical Engineering
Faculty of Engineering Science
Biography
Chu Lun Alex Leung is Lecturer in Imaging of Advanced Materials and Manufacturing in the Department of Mechanical Engineering at University College London. His work has been recognised by large facilities worldwide, including the Diamond Light Source (DLS Annual Review 2018), European Synchrotron Radiation Facilities (ESRF), STFC Central laser facilities (CLF), to name but a few. Prior to that, Leung worked at University of Manchester and UCL as a post-doctoral research associate on 'Development of multi-modal imaging techniques to study additive manufacturing'. Before starting his research career, Leung worked for the British Steel (formerly known as Tata Steel Europe) as a Technical Graduate Trainee (2010 - 2011) and a New Product Development Project Manager (2011 - 2013). Besides his industrial experience, he earned a Design London fellowship (2009 - 2011) funded by Imperial College London and the Royal College of Art and worked on a product prototype using directable light technology. He received a First Class Honour degree in Aerospace Materials (MEng) and David West prize (2010) from the Department of Materials, Imperial College London.
Research Summary
Dr. Chu Lun Alex Leung is the Co-director of the Materials Structure & Manufacturing group at the Harwell (MSM@H). He works closely with many leading academics and industrialists to perform manufacturing research using large facilities located at the Harwell Campus, e.g. Diamond Light Source, ISIS Neutron Source, the Central Laser Facilities, and the Harwell XPS facility.
Leung's research focuses on the development of intelligent advanced manufacturing using cutting-edge sensing technologies. We achieve this by probing the heart of the advanced manufacturing process to gain new understanding of the laser-matter interaction, multi-phase flow, and solidification behaviour; and then apply that knowledge to design next-generation engineering tools for process and product optimisation.
Current research topics include:
Materials design for laser additive manufacturing Application of X-ray computed tomography for assessing product quality from powder materials to manufactured components, including defect and service performance analysis.
Application of multi-modal imaging techniques, e.g. optical, thermal and synchrotron X-rays, to visualise, understand, and elucidate process and defect dynamics occurring during laser material processing.
Application of AI-based image anomaly detection for manufacturing.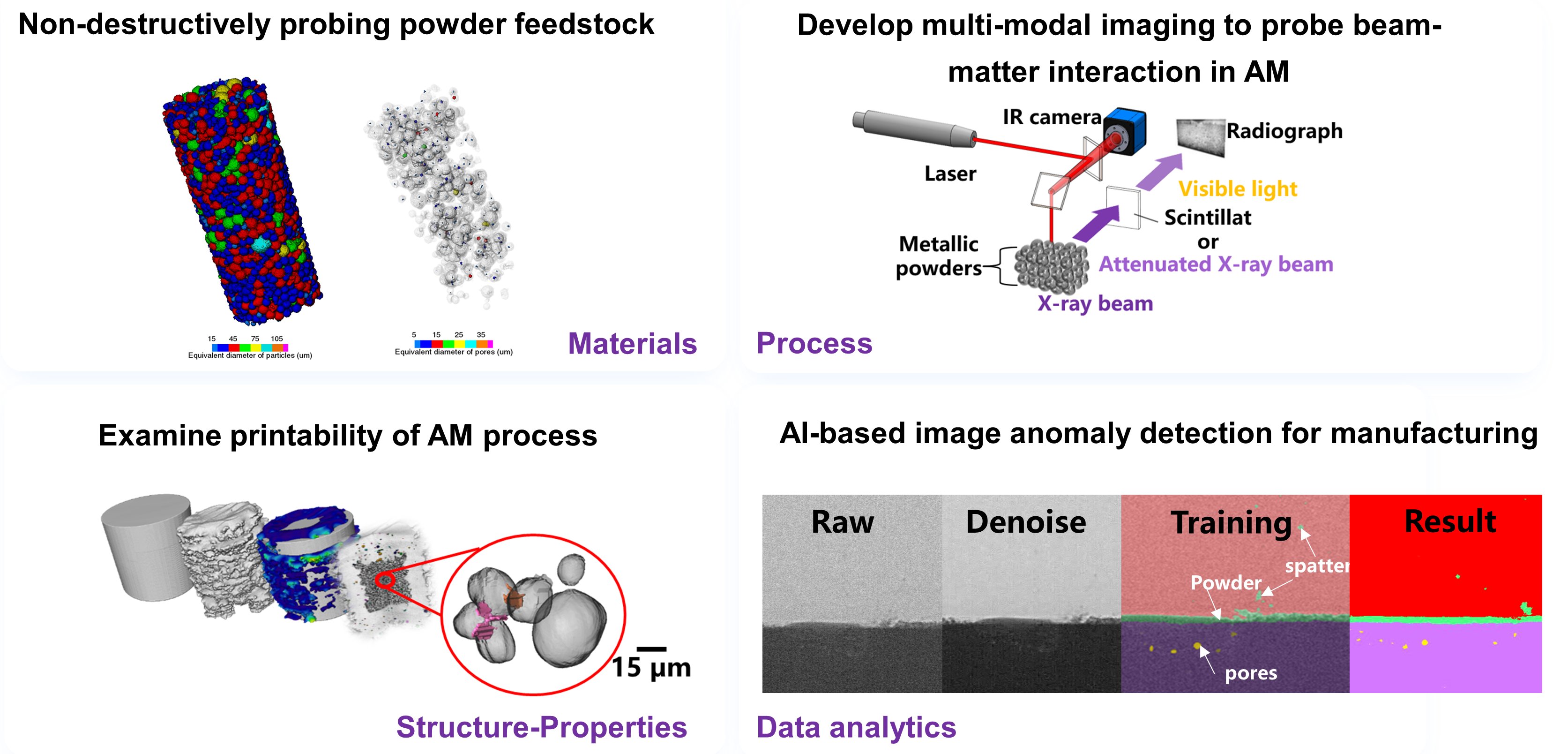 Teaching Summary
He is the Module Coordinator for MECH0055: Materials and Fatigue; supervises postgraduate students for their (MSc Individual project).
Prospective MSc/PhD students/researchers: I welcome discussions from prospective students and researchers interested in joining our research group. Please send a CV, academic transcript, and 1-page cover letter to alex.leung@ucl.ac.uk
Appointments
| | | | |
| --- | --- | --- | --- |
| 07-OCT-2019 | Lecturer | Department of Mechanical Engineering | University College London, United Kingdom |
| 01-JUN-2018 – 06-OCT-2018 | Postdoctoral Research Fellow | Department of Mechanical Engineering | University College London, United Kingdom |